One of my favorite places the Brooklyn Bridge Park you can see the skyline of NYC, Brooklyn Bridge and Manhattan Bridge…Located in 334 Furman St, Brooklyn, NY 11201
Brooklyn Bridge Park is a park on the Brooklyn side of the East River in New York City. Designed by landscape architecture firm Michael Van Valkenburgh Associates, the park has revitalized 1.3-mile (2.1 km) of Brooklyn's post-industrial waterfront from Atlantic Avenue in the south, under the Brooklyn Heights Promenade and past the Brooklyn Bridge, to Jay Street north of the Manhattan Bridge. The site includes Brooklyn Piers 1–6, the historic Fulton Ferry Landing, and the preexisting Empire–Fulton Ferry and Main Street Parks. Two Civil War-era structures, Empire Stores and the Tobacco Warehouse, will also be integrated into the park. After the city and state signed a joint agreement in 2002, site planning and project funding proceeded, with construction started in 2008 using land reclaimed using soil from the new World Trade Center site.
NYC Skyline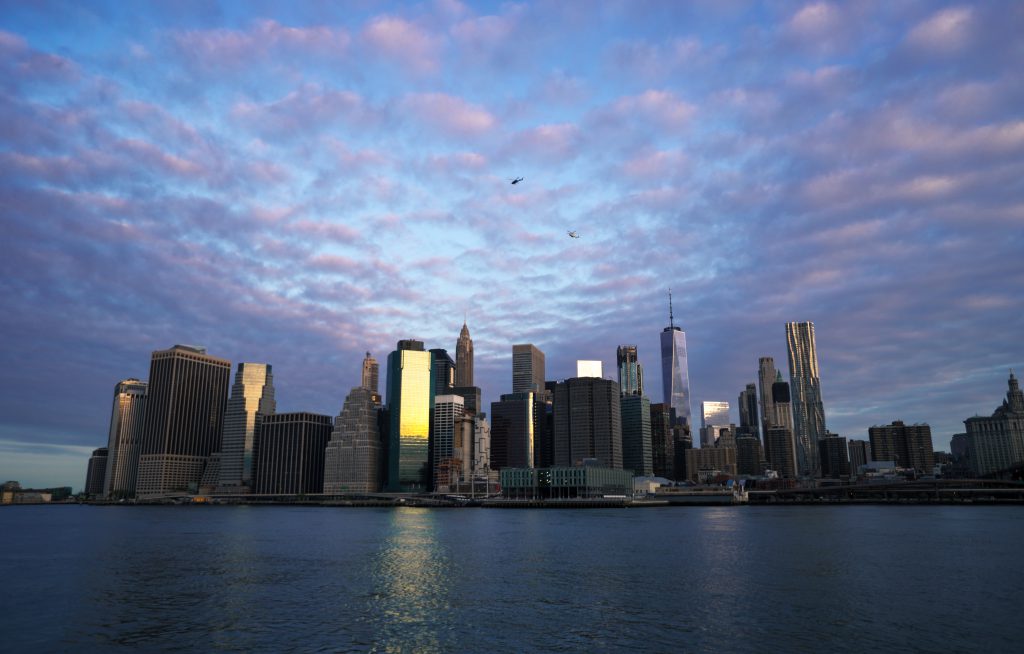 As I said it is one of my favorite places, because if you like to appreciate the wonders of New York City's architecture. and if you are lucky you can enjoy a wonderful sunset. And if after this you have energy and time, you can go to one of the bridges.
Brooklyn Bridge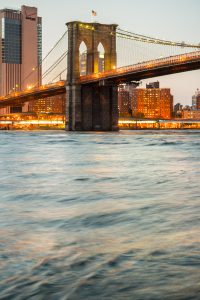 Manhattan Bridge